Martini Mania-The Best Picks for National Martini Day- June 19, 2023
Tis the season for parties! It is time to celebrate and enjoy a whole new wave of delicious Martinis.  We have been on the hunt for out-of-the-ordinary Martini recipes, and we have an amazing collection for you.
Martinis have been around since the early 1900s, and of course, the "Mad Men" Three Martini lunch became a staple of Wall Street and Madison Avenue.  All that changed in the 70s and 80s when the classic Martini became old news and wine completely dominated.  
Mixologists started reviving the Martini and getting creative in the late 90s.  We saw the innovation of the Appletini, and Chocolate Martini bring new fans.  Well the flood gates have opened- and the flavor profiles are now limitless-maybe overwhelming?
Aside from our own delicious and decedent recipes, a few of our friends have shared their creative and tasty favorites.   We are featuring the Classics and the Creamys, the Beautiful Holiday, the Charismatic Candy, Nostalgic Pie-inspired, and Amazing Fruit-combination Martinis.
As your favorite party planners, we have taken it upon ourselves to journey through these recipes.  Amazing and such a help dealing with the in-laws!  Start your journey, and celebrate the creativity and taste of Martini Mania: our 25 Martini favorites
BE CAREFUL: James Bond walked into a bar, smartly dressed in a classic tuxedo. He ordered one of our Martinis.  To his surprise- they added a $20 'fanciness fee'.
"Wait! What the Hell is this?", he asked
The Bartender replied… "It's a Sir Charge"-
Cranberry Mistletoe Martini with Vodka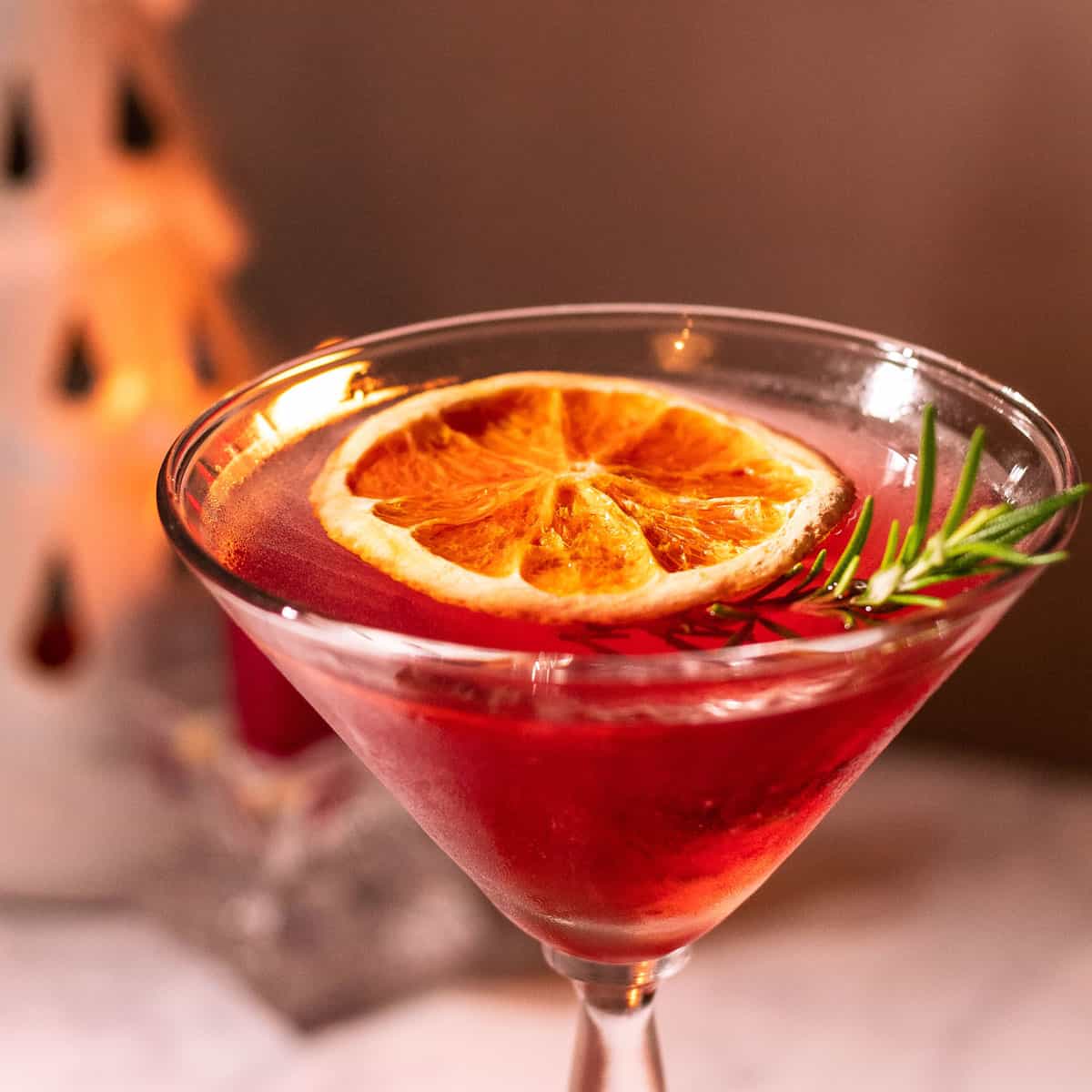 This Cranberry Mistletoe Martini with Vodka is one of the easiest and tastiest cocktail recipes you can make for the holiday season.
Check out this recipe
Apple Cider Martini
This Apple Cider Martini is the perfect cocktail for apple cider lovers. It's made with vodka, ginger liqueur, and a homemade cinnamon syrup that gives this drink all the flavors of fall in one glass!
Check out this lip smacking drink!
Harvest Hoe
This Apple-Butter Martini gives you the taste of Fall, and the zest with apple, ginger and cinnamon Fireball
Get this recipe!
Gingerbread Martini
With gingerbread syrup, Baileys, vodka and cream, this gingerbread martini tastes like the famous cookie in cocktail form. It is a great drink to celebrate the holidays.
Check this one out!
Easy Egg Nog Martini
This easy eggnog martini recipe is perfect for the holiday season! Blend a batch in no time with vanilla or chocolate ice cream, and everyone will be happy!
Check out this recipe
Snowflake Martini
These festive martinis are made with vanilla vodka, peppermint schnapps, Godiva white chocolate liqueur, heavy cream, and sugar crystal rimmed glasses for extra sparkle.
Heavenly! Make this recipe!
Keto Candy Cane Martini
Perfect for the holidays and really easy to make. It's creamy, sweet and has the vanilla and peppermint flavors of a candy cane yet it's sugar free and low carb! Each drink has only 1g net carbs and you can make it with or without alcohol!
YUM! Get the recipe
Milky Way Martini
This Martini has all the flavors of your favorite chocolate and caramel candy bar. This fun, chocolaty cocktail can be whipped up in minutes with three simple ingredients: crème de cacao, whipped vodka, and caramel vodka.
Check out this recipe
Caramel and Chocolate Martini
Caramel flavor comes from Werthers Candy. This candy-infused cocktail may be the most shamelessly decadent Martini ever… Are you Werthy?
Check out this recipe
Baileys Espresso Martini
Make a twist on the classic espresso martini using Baileys Irish cream. This is a sweet, creamy martini recipe that only uses four ingredients.
Check out this recipe
Decadent Baileys Chocolate Martini
This Baileys chocolate martini is made with everyone's favorite Irish cream, Godiva Chocolate Liqueur and vodka, every sip of this cocktail is rich, decadent and perfectly creamy.
Dessert Time! Get the Recipe.
Pecan Pie Martini
You will love this martini with Cream de Cacao, Rumchata, Bourbon, and a Pecan-caramel rim.
Check out this recipe
Shameless Tart (Key lime Pie Martini)
Sweet/Tart Creamy Key lime cocktail with a Graham Cracker rim
Check out this recipe
Fresh Strawberry Lemon Drop Martini
A strawberry lemon drop martini is a sweet spin on the classic lemon drop cocktail. Give it a try, and if you're like everyone else, you'll be smitten!
Lip smacking delicious! Get the recipe.
Limoncello Lemon Drop Martini
This is a classy but also fun drink, the perfect cocktail to serve with out homemade Lemon Mutha-Pucker. It's a mixture of a lemon drop and a martini to bring the flavor of the lemon drop, but the elegance of a martini. It's the perfect balance of tangy and sweet.
You need this recipe!
The French Martini
This martini is an elegant three-ingredient cocktail with pineapple, vodka, and a kiss of French Chambord. Perfect for entertaining!
Check out this recipe
Pomegranate Blood Orange GIN Martini
This classic and fruity gin martini recipe is sweetened with a hint of blood orange and pomegranate juice. This is an upscale, yet secretly easy martini recipe that would be perfect for the winter or holiday season, but you can definitely drink it all year round!
TASTY! Recipe is here!
Kumquat Martini
Kumquat martinis are a great way to enjoy the kumquat season. Heaven knows that this has to be one of the best ways to use kumquats. EVER. This drink is frosty and easy to make.
Check out this recipe
Grapefruit Vodka Martini
Tart, sweet, and bright, this modified version of a classic martini only requires 4 ingredients and tastes refreshing all year long.
Check out this recipe
Peach Martini
Prepared with real peach purée and peach schnapps for double the flavor, this is the perfect choice when you need a refreshing drink.
Check out this recipe
Blackberry Martini
These martinis are the perfect blend of vodka, muddled blackberries, fresh lemon juice, and creme de Violette for a delicious and beautiful cocktail.
Check out this recipe
Watermelon Martini
These martinis are made with watermelon juice, vodka, and orange liqueur, so they are light, icy cold, and always a crowd pleaser.
Check out this recipe
Raspberry Mint Martini
This raspberry mint martini is a fun and colorful spin on a classic martini. Homemade raspberry simple syrup is muddled with fresh mint leaves to bring color and flavor to a martini base. The raspberry simple syrup is rockin!
YUM! Add this recipe to your book.
And for those of us who are a bit "salty" ...
Pickle Martini
This pickle martini is made with homemade pickle vodka. (visit Cadry's Kitchen via the button below to get the recipe) Vodka is infused with whole dill pickles and brine for two or three days. Then the pickles are removed, and the vodka is ready to be used. **This Cusser suggests to use Wickles Dirty Baby Dills - for the perfect Spicy and Salty martini. **
Check out this recipe